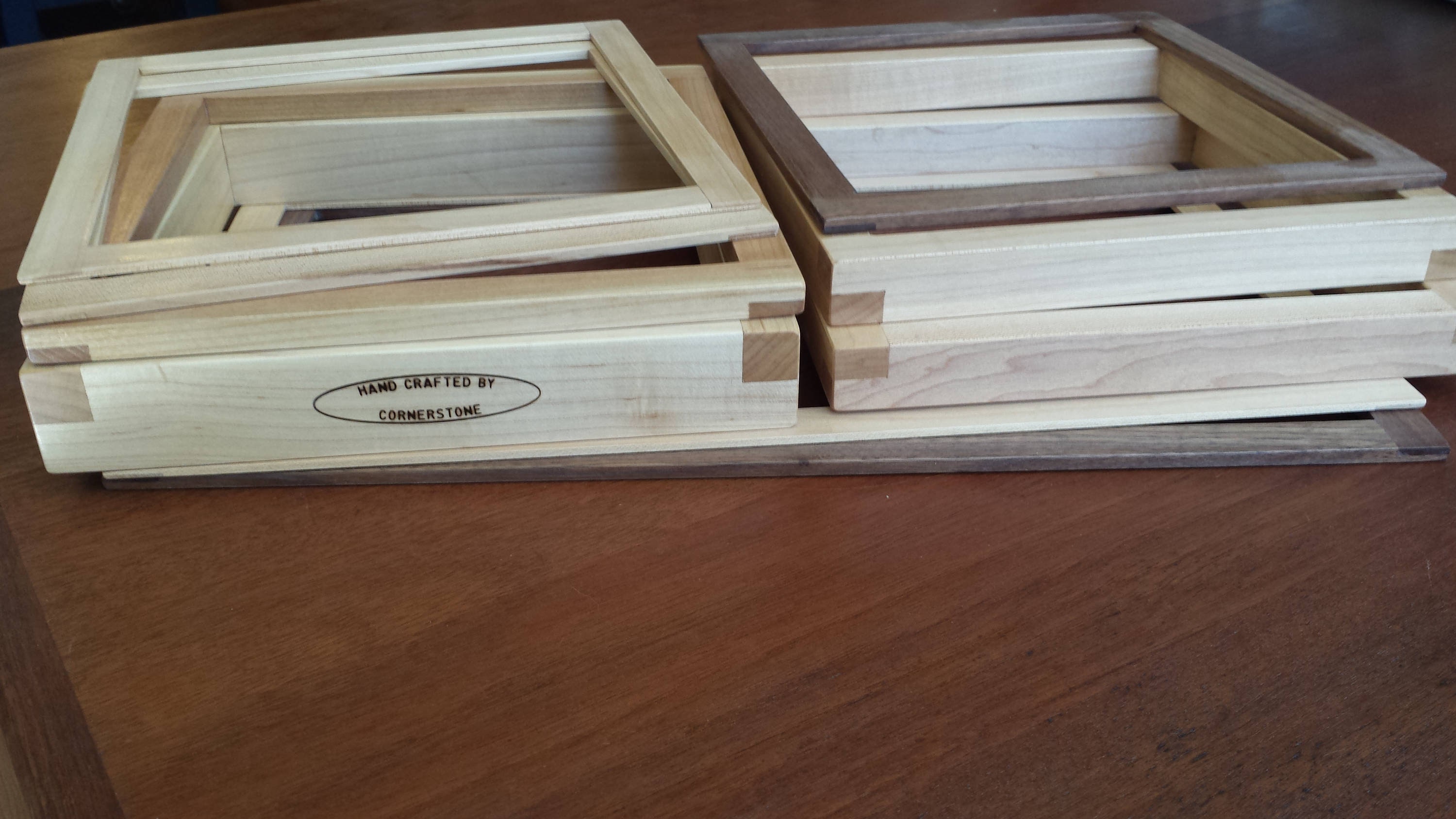 Details
Pastry Frames are used by professional chocolatiers and pastry chefs to insure uniform thickness of confections, layers of creams and sponge cakes. These have an inside dimension of 8" X 8", and 8" X 16". They are 1 1/2", 1", 1/2", 3/16", 1/4", and 1/8" thick. There are a total of 8 frames in all. All of the frames are made of hard maple.
They are finished with a non-toxic finish. Other sizes are available upon request.
Refunds
The CookieBoard is guaranteed against defects in material and workmanship for one year from date of purchase.